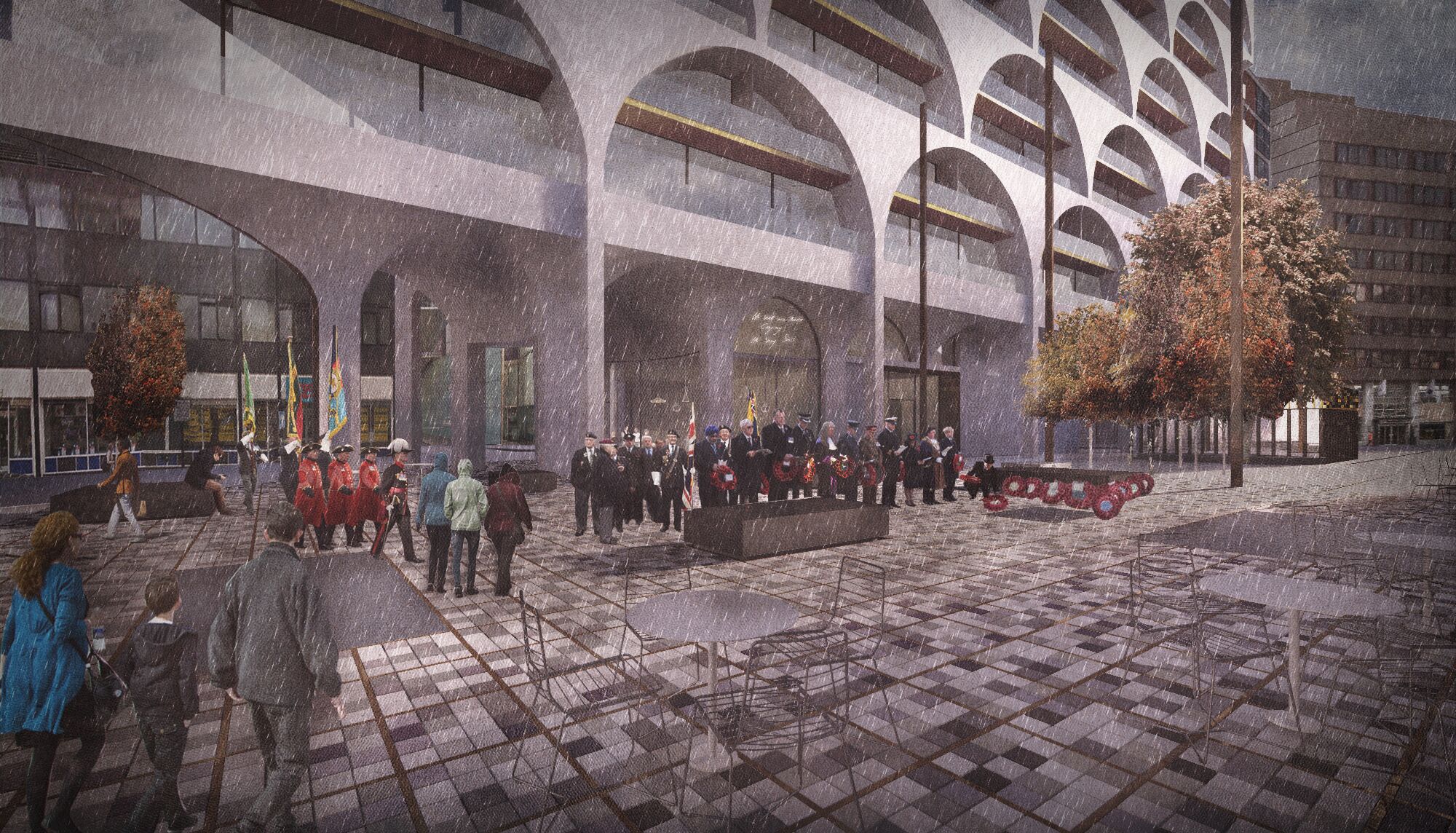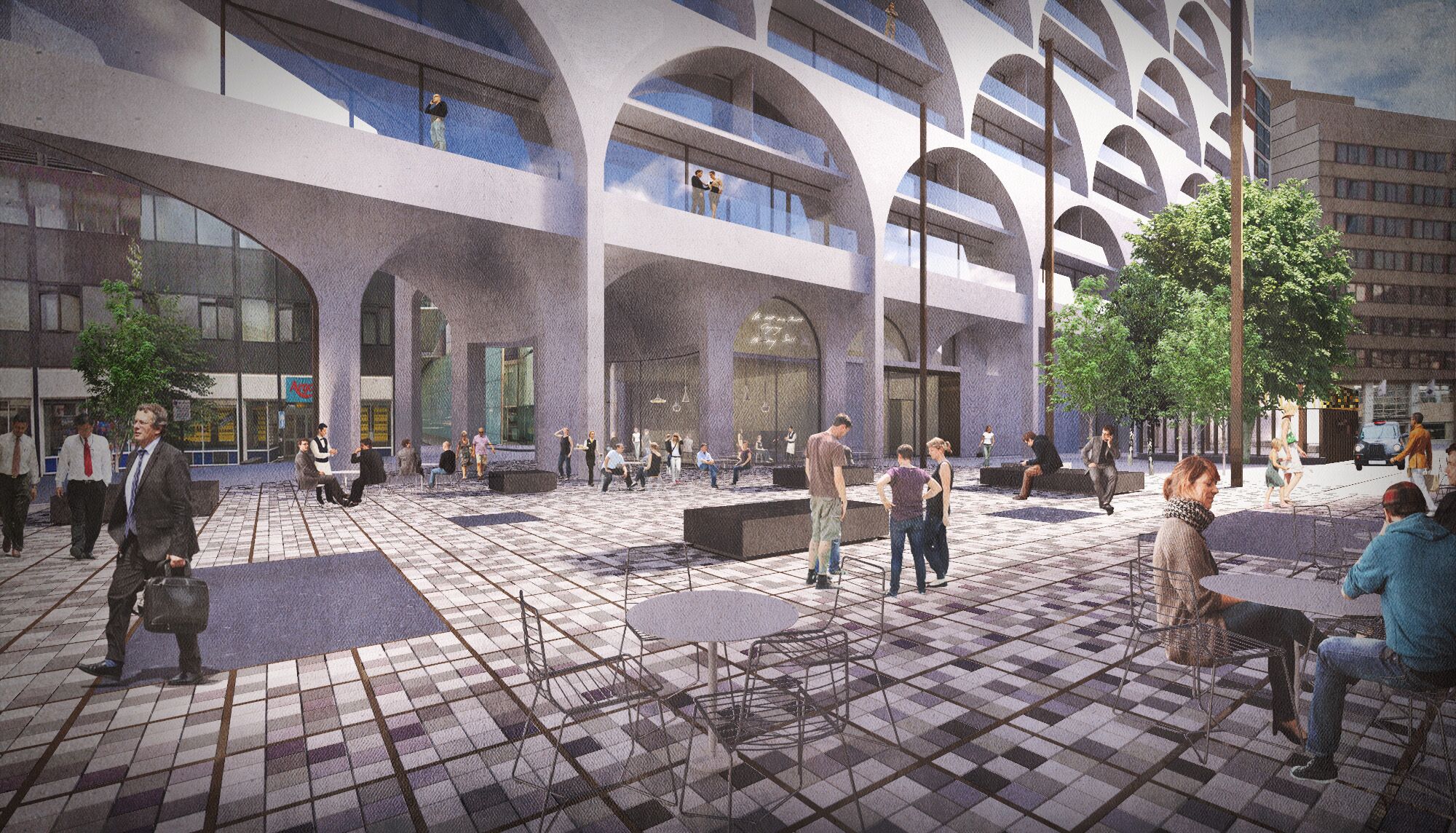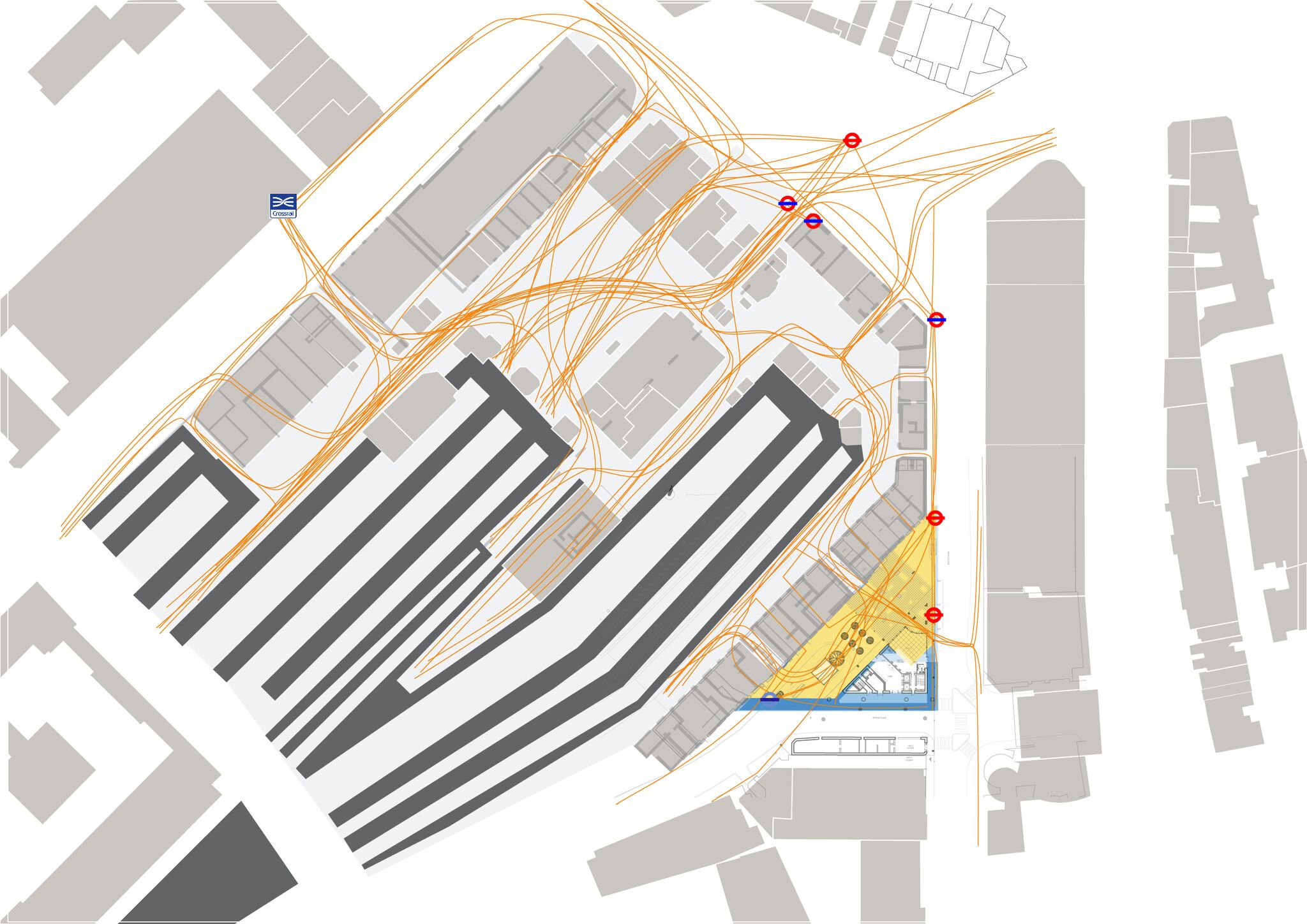 Victoria Public Realm
Status: Planning
Location: London
Client: Victoria Gardens Development
Team: Planning Consultant – DP9

We were appointed to create a new civic square outside of one of the united kingdoms most busy railway stations. The square which currently houses a taxi rank and parking lot, will be the largest new square created in Westminster for more than 50 years. Our new square mediates between a new 18 storey residential tower and historic facade of Victoria Station.
As part of our research we discovered that Victoria Station, was once the gateway to Europe, and a place that soldiers fighting in WWI would have said goodbye to their loved ones before setting off to the front. We also learned that the exit from the station onto Hudson's Place was the historic Royal Entrance which had seen more Heads of State pass through it than any other station in the UK.
Taking these fascinating discoveries into account, we proposed a new memorial square for Victoria which would integrate names into the floor surface of all those soldiers that did not come back and commemorate the families that have lost others to war. Within the square we have designed simple plinths of Belgian black granite that provide a focal point and a tangible link with the Tomb of the Unknown Soldier, who himself rested for a short while at the site before being interned in Westminster Abbey beneath a slab of the very same stone.
These proposals reflect our commitment to blending the transitional and historic aspects of a city with the needs of the community.