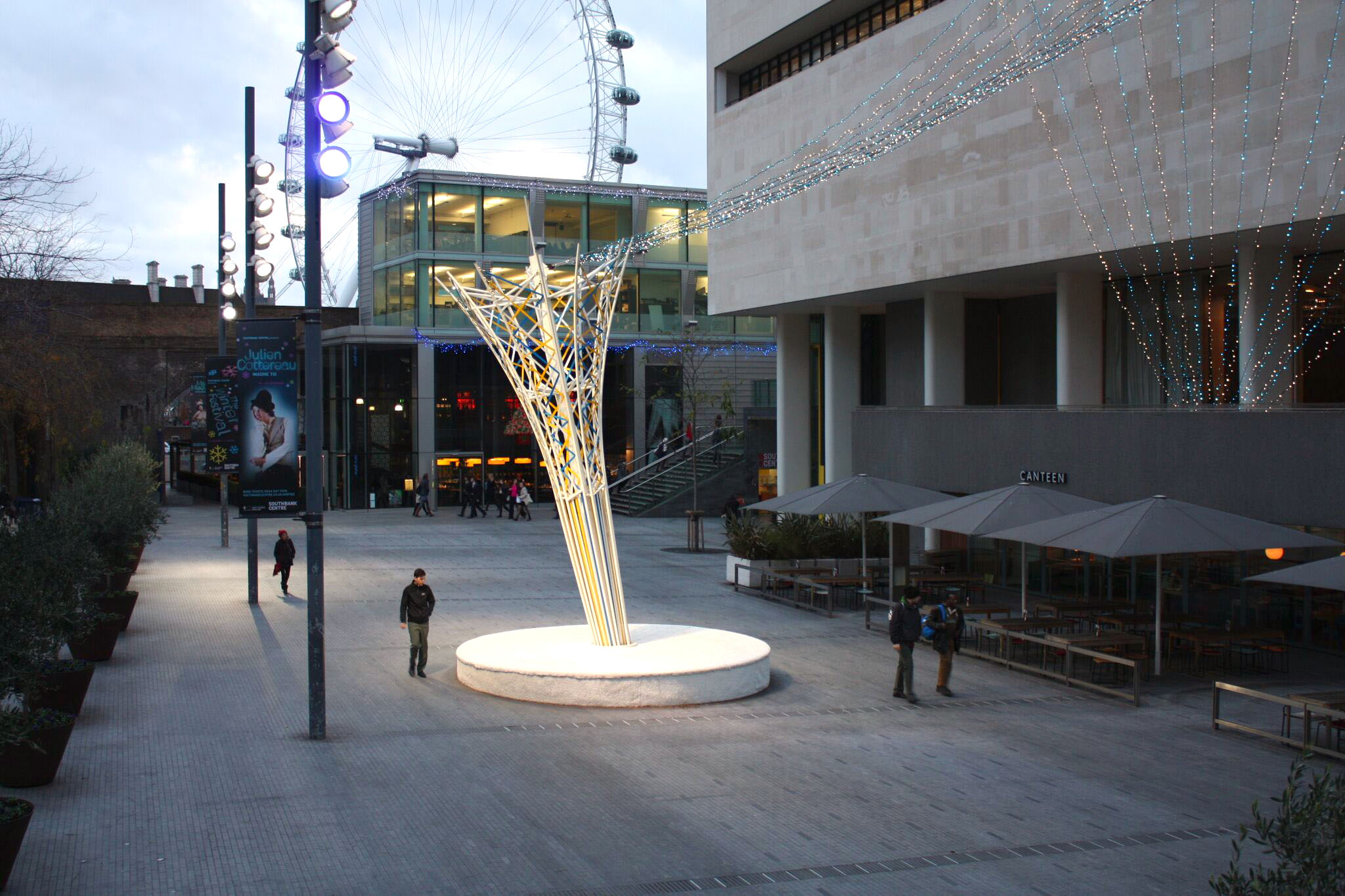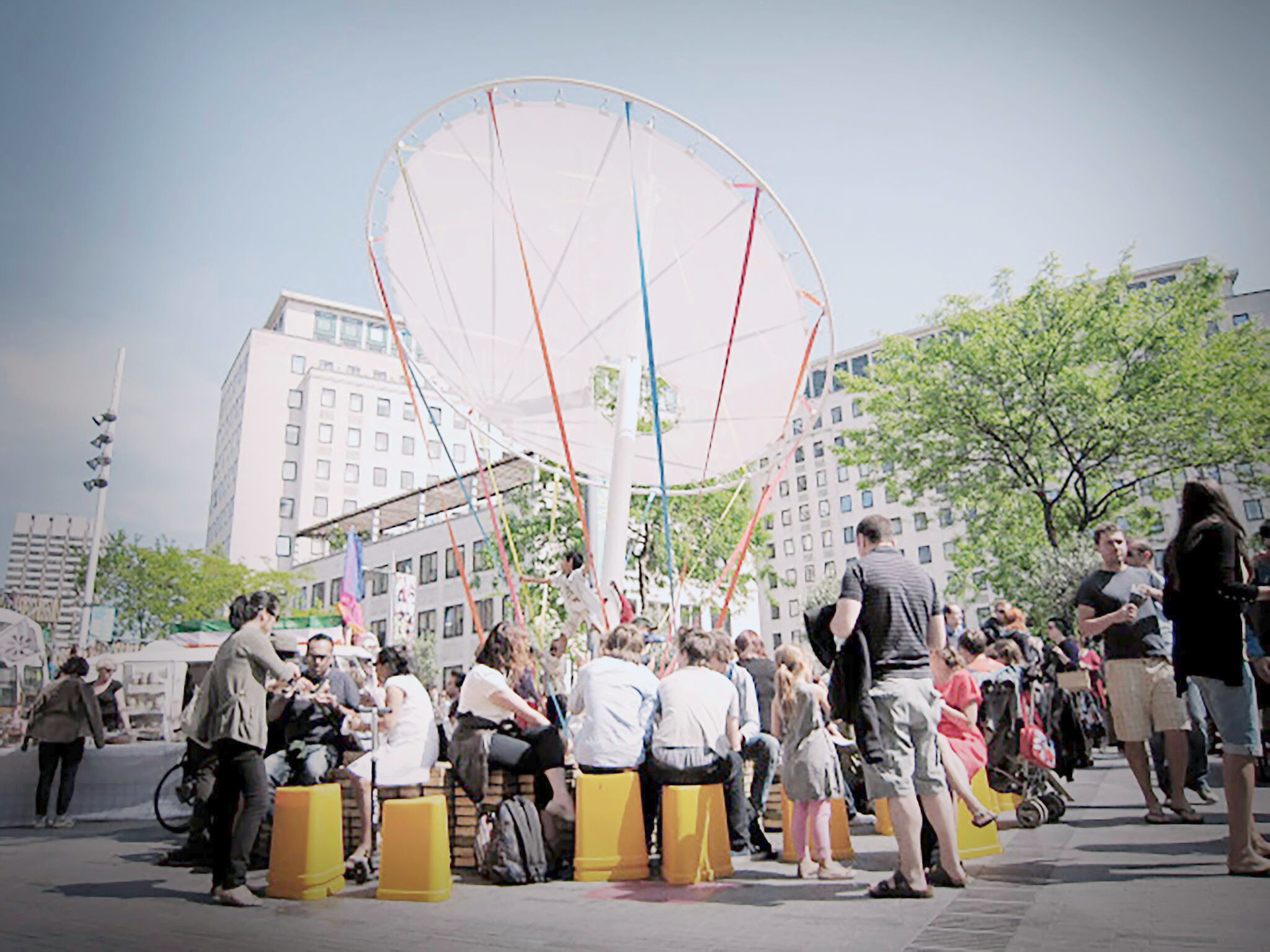 RIBA Bandstands 2011 & 2012
Status: Complete
Location: London, UK
Client: Southbank Centre/ LOCOG/RIBA London
Team: Structural Engineers - DaviesMaguire
The Studio was very proud to be invited to work with the London Organising Committee of the Olympic and Paralympic Games (LOCOG) as part of the London Cultural Olympiad ahead of the 2012 Olympic Games in London. We were commissioned by the Southbank Centre to design and create two bandstands for 2011 and 2012, to also be used as seating by the general public over the summer months.
Playing with colour, light and the theme of celebration we created and realised two distinct eye-catching designs. As part of our support of future generations of designers, we invited talented architecture students to work alongside us to provide them with experience of delivering a project from concept to completion.
The bandstands were a great success with the client and public alike. The 2012 installation proved so popular with the public that it was left in place for an entire year instead of just the summer months.