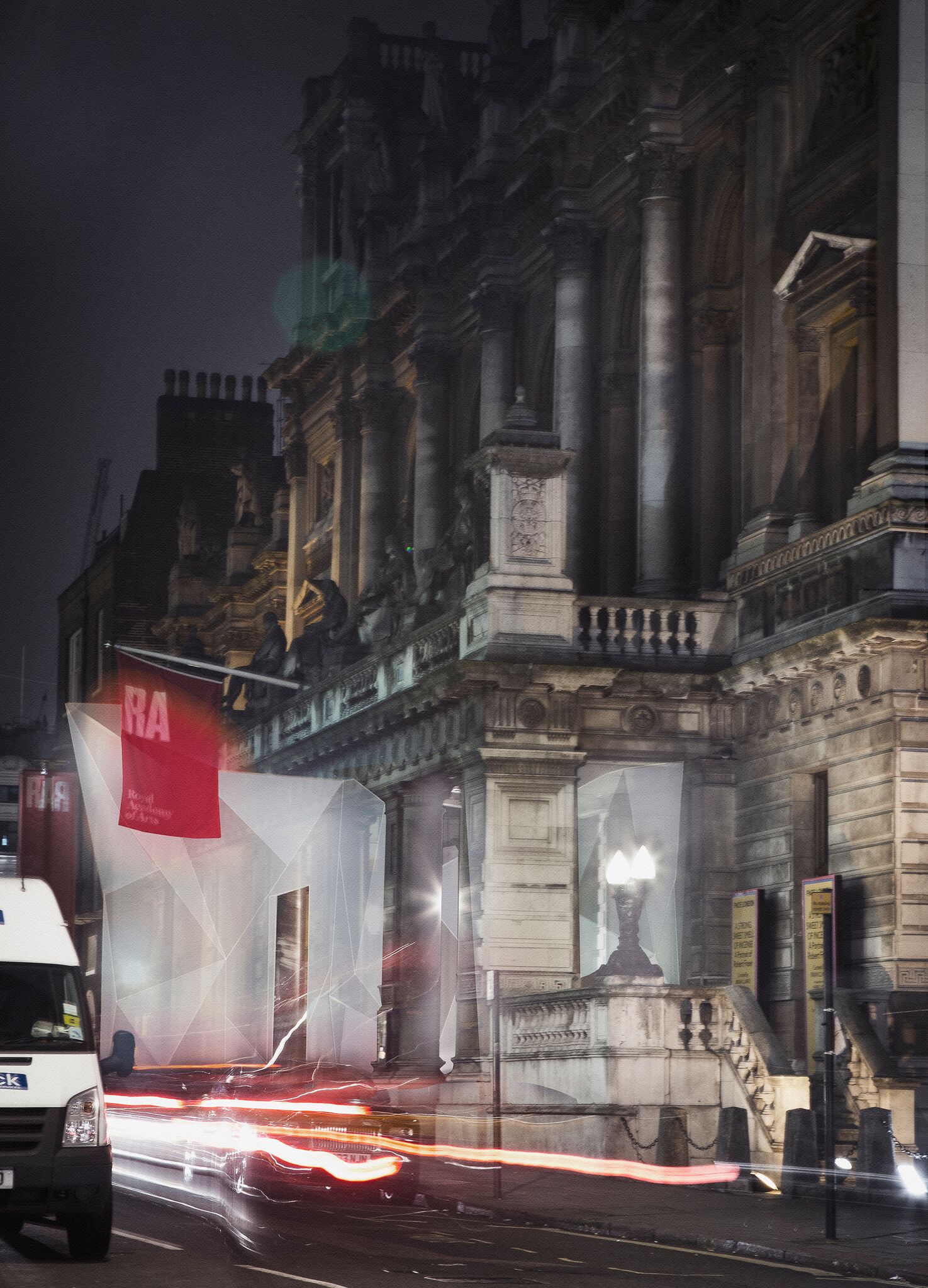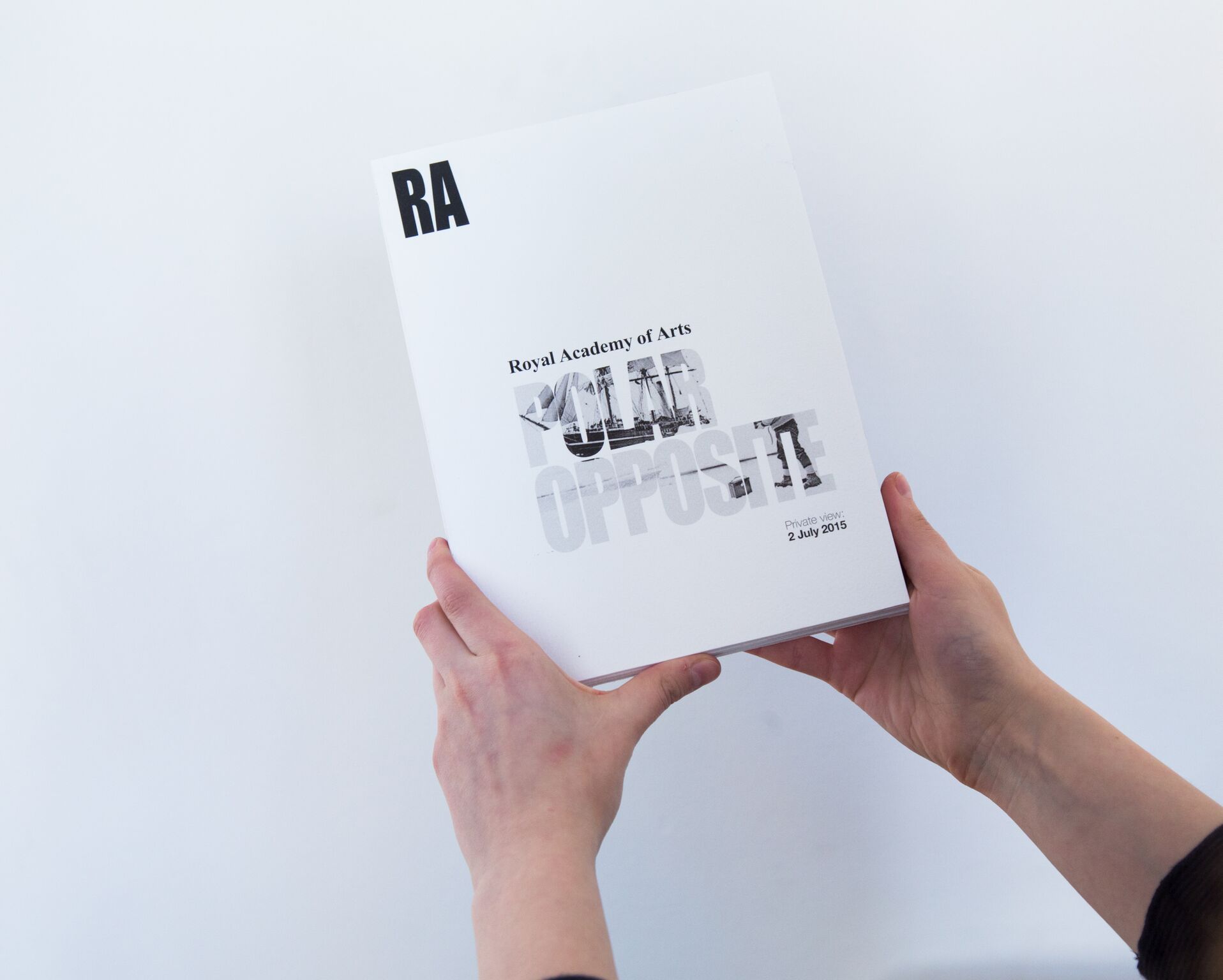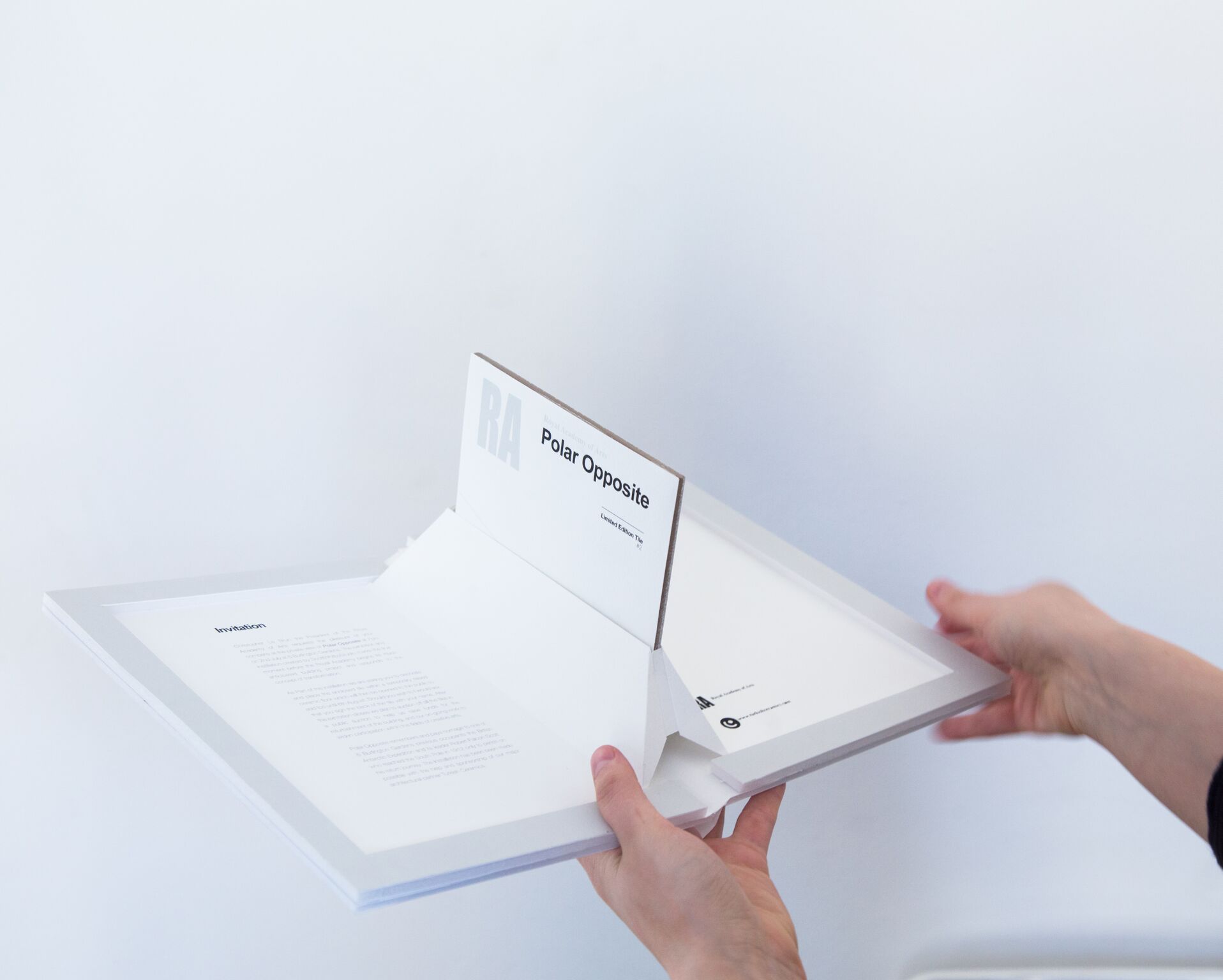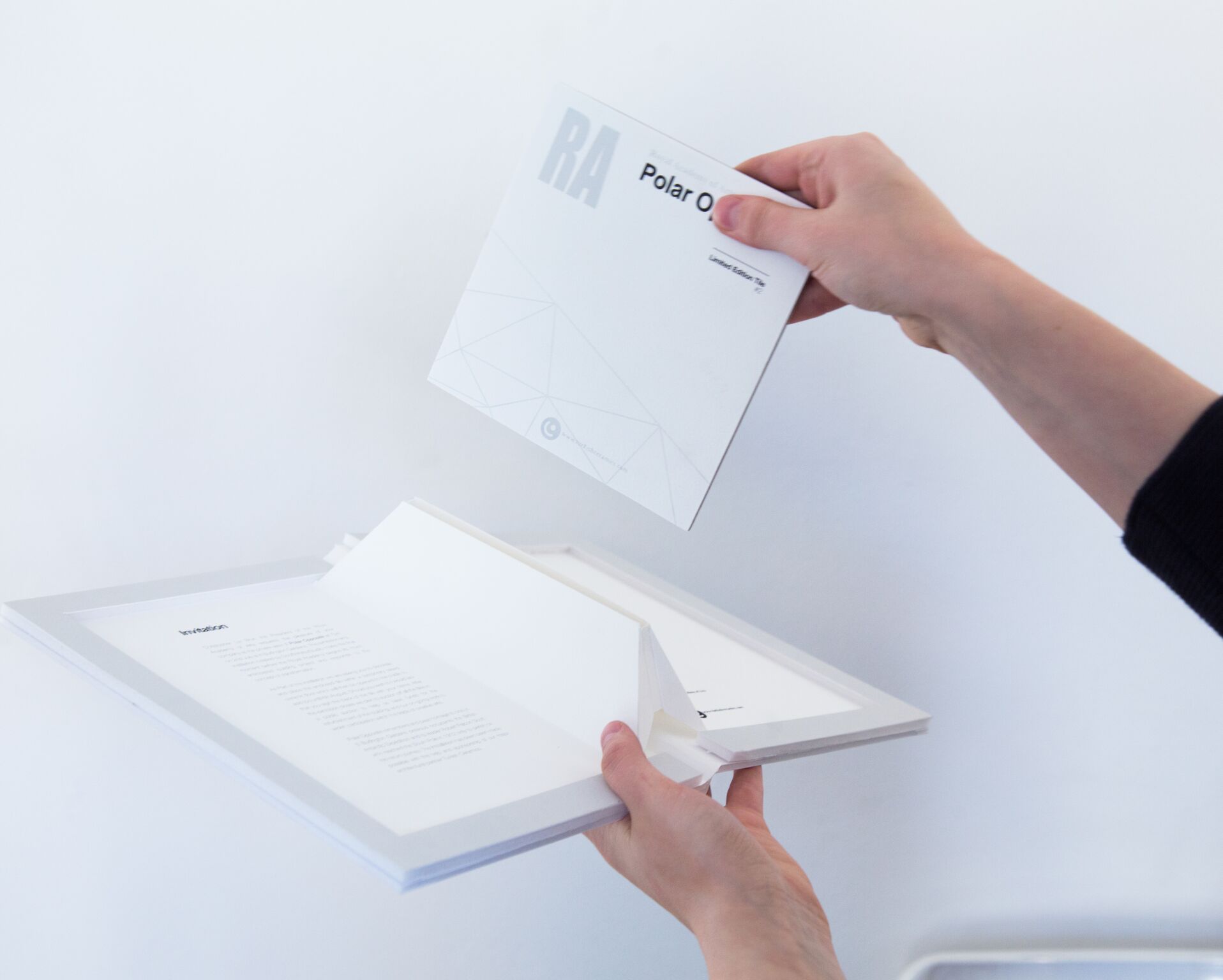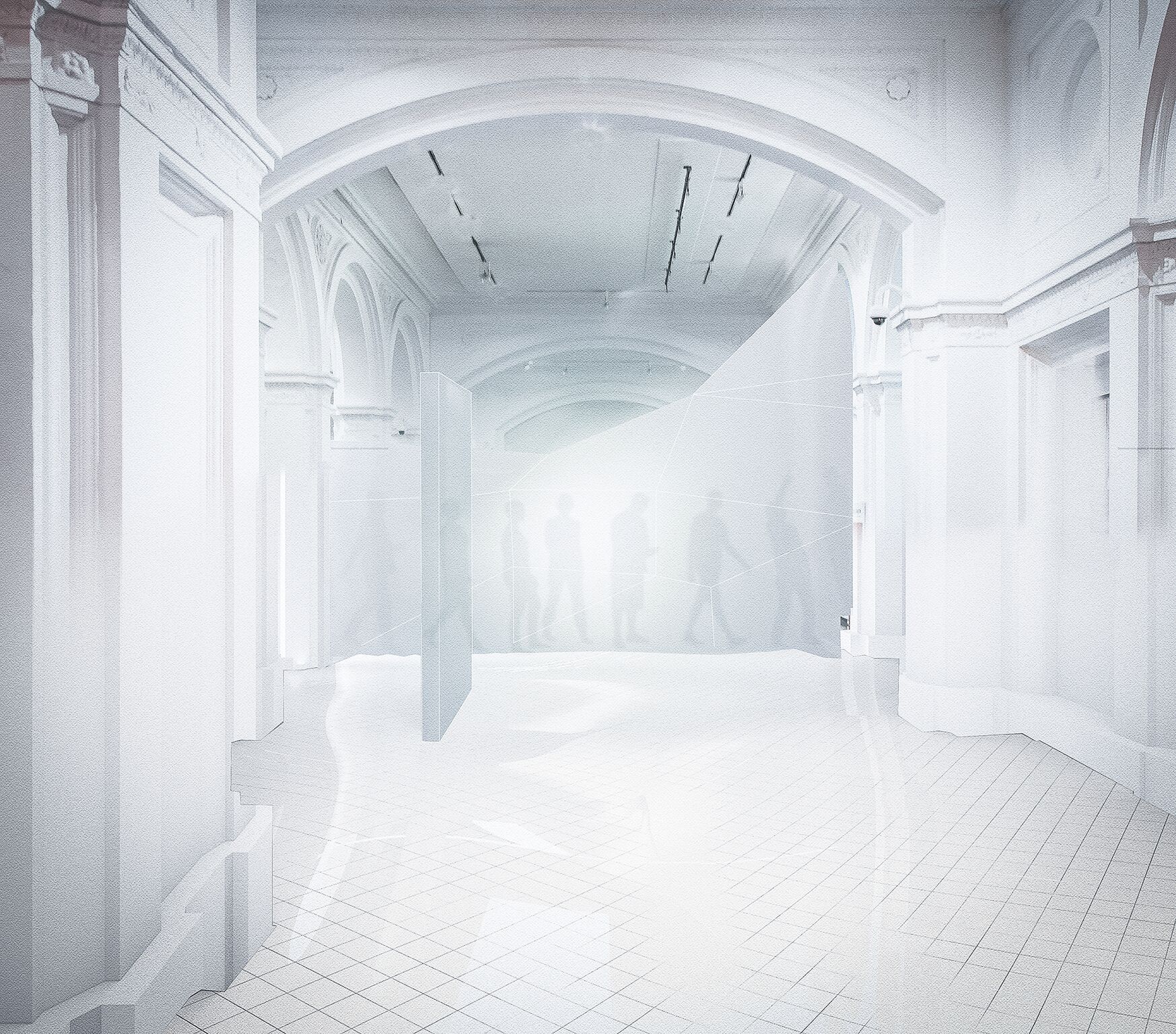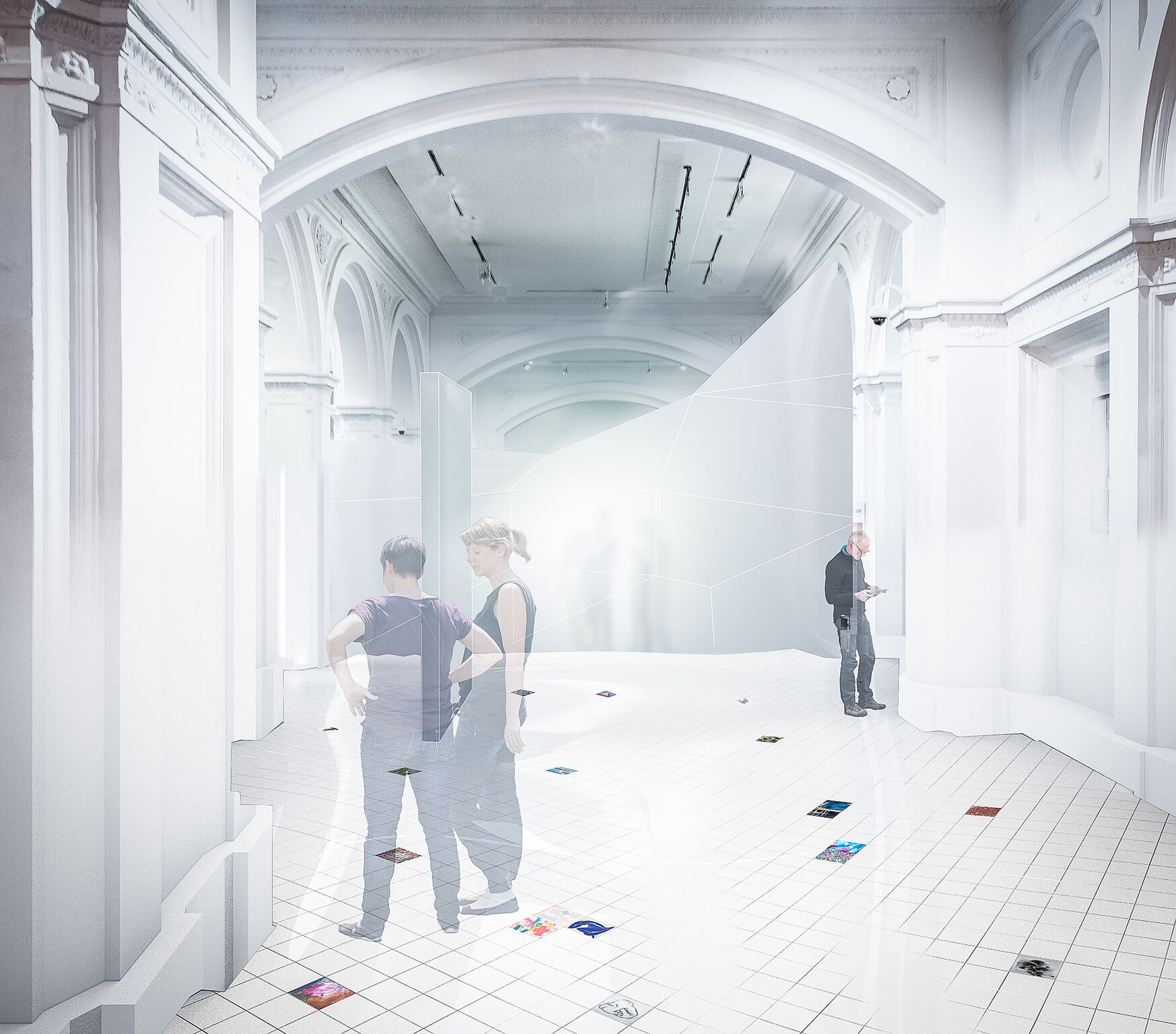 Royal Academy of Arts - Turkish Ceramics Exhibition
Status: Invited Competition
Location: London
Client: Royal Academy & Turkish Ceramics
Team: Structural Engineering – Elliott Wood
ScottWhitby Studio was invited by the Royal Academy of Arts to enter a limited competition to transform the external appearance of its Burlington Gardens site during the summer of 2015. The brief was to create a visually impactful hoarding that would transform people's perceptions of Burlington Gardens before construction work began on Sir David Chipperfield's master plan for the site.
Long known as the back entrance to the Royal Academy and little sister to Burlington House, we were interested in the building's future, but also in its celebrated past as the headquarters for the British Antarctic Survey.
Our second placed proposal was to create a facade of translucent ceramic tiles which would meander through and over Burlington Gardens - bringing a piece of Antarctic winter to counterbalance the Royal Academy's Summer Exhibition. We also proposed an interactive exhibition which encouraged visitors to decorate a white ceramic tile and add it to the floor finish.