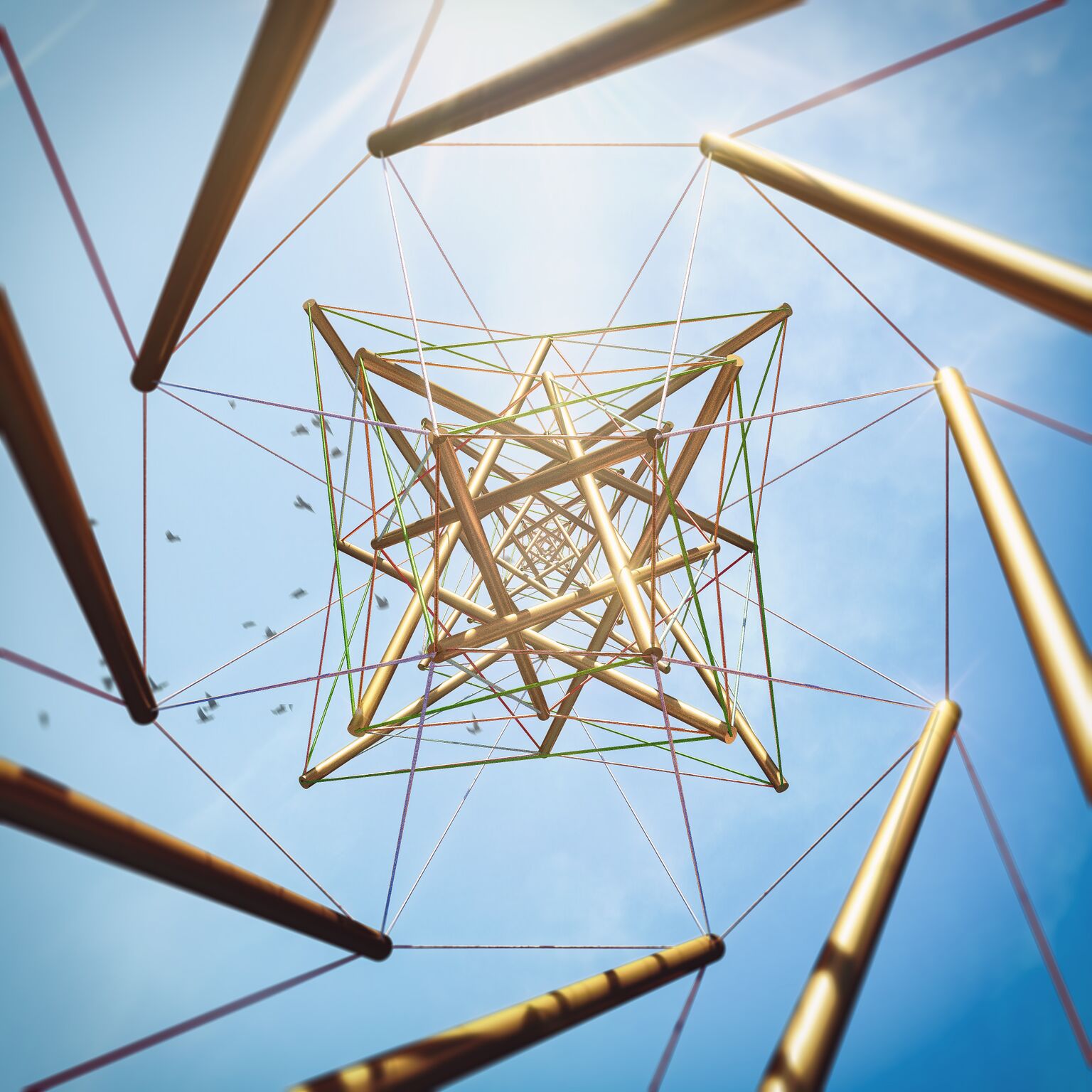 London Festival of Architecture Maypole
Status: Competition Winner
Location: The Strand, London
Client: London Festival of Architecture
Team: Engineer - WhitbyWood

ScottWhitbyStudio with engineers WhitbyWood won an international design competition to design a 'Modern Maypole' as the flagship project for London Festival of Architecture 2018.
The complex tower of 32 golden maypoles, each representing a London borough, was designed so that when dismantled the poles could be donated as a legacy to schools and community organisations across the capital, allowing the totemic markers themselves become new civic beacons in London for years to come.
The 'Modern Maypole' structure embodied a hybrid of engineering ingenuity and architectural design. Each pole was to be held in place by 'tensegrity', a term coined in the 1960's by Kenneth Snelson and Buckminster Fuller, whereby the structure stands thanks to the compressible strength of the anodised aluminium poles and the tensile strength of coloured steel wires acting in unison.
It was intended that the maypole would stand outside the Church of St Mary-le-Strand: the site of London's largest and long-lost maypole which was constructed after the restoration of the monarchy in 1660 and towered over the city. The 'Modern Maypole' was intended to be a temporary landmark, serving as a reminder of how radically London's skyline, character and identity had changed over the centuries. Sadly the maypole was not constructed.