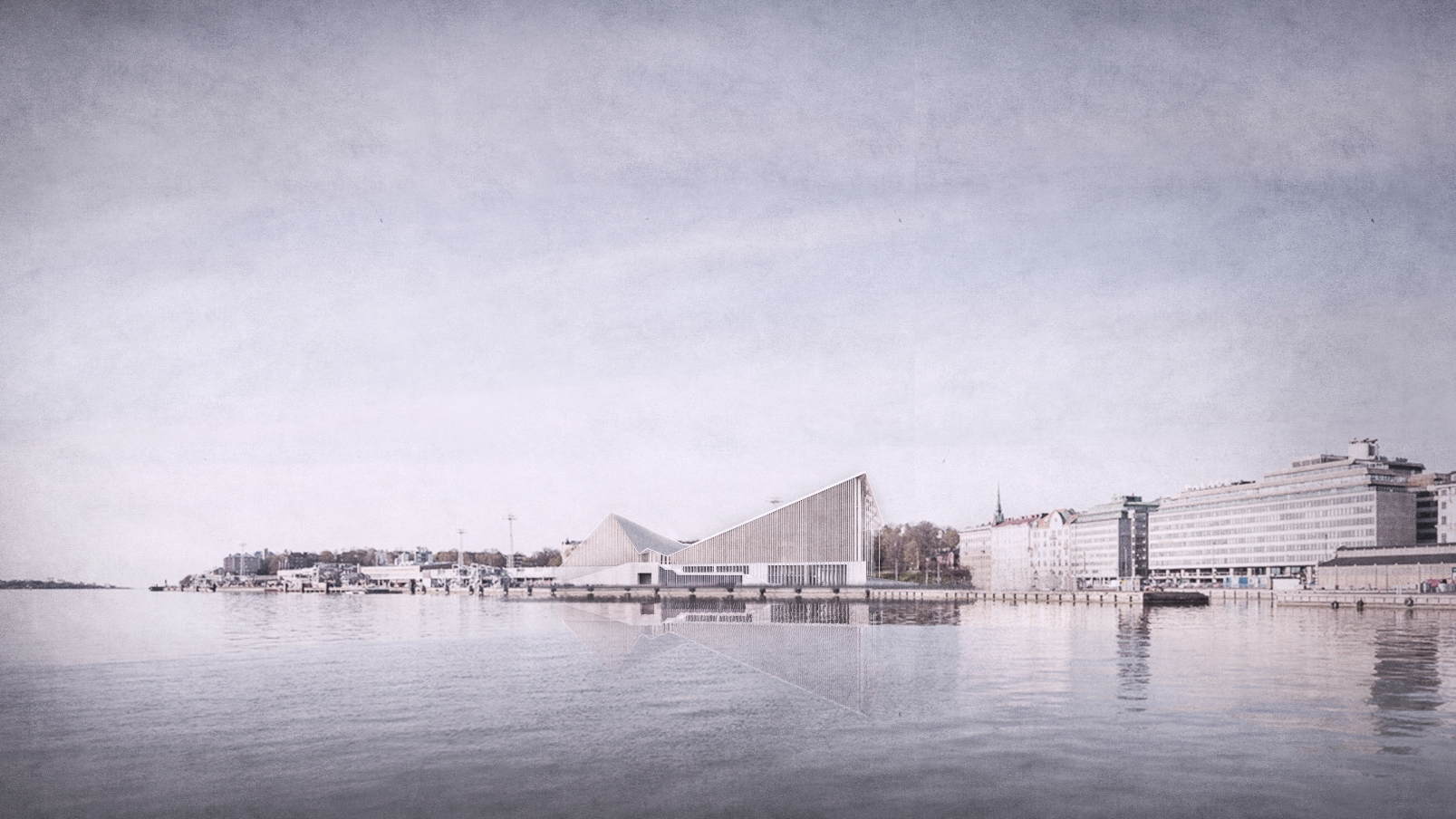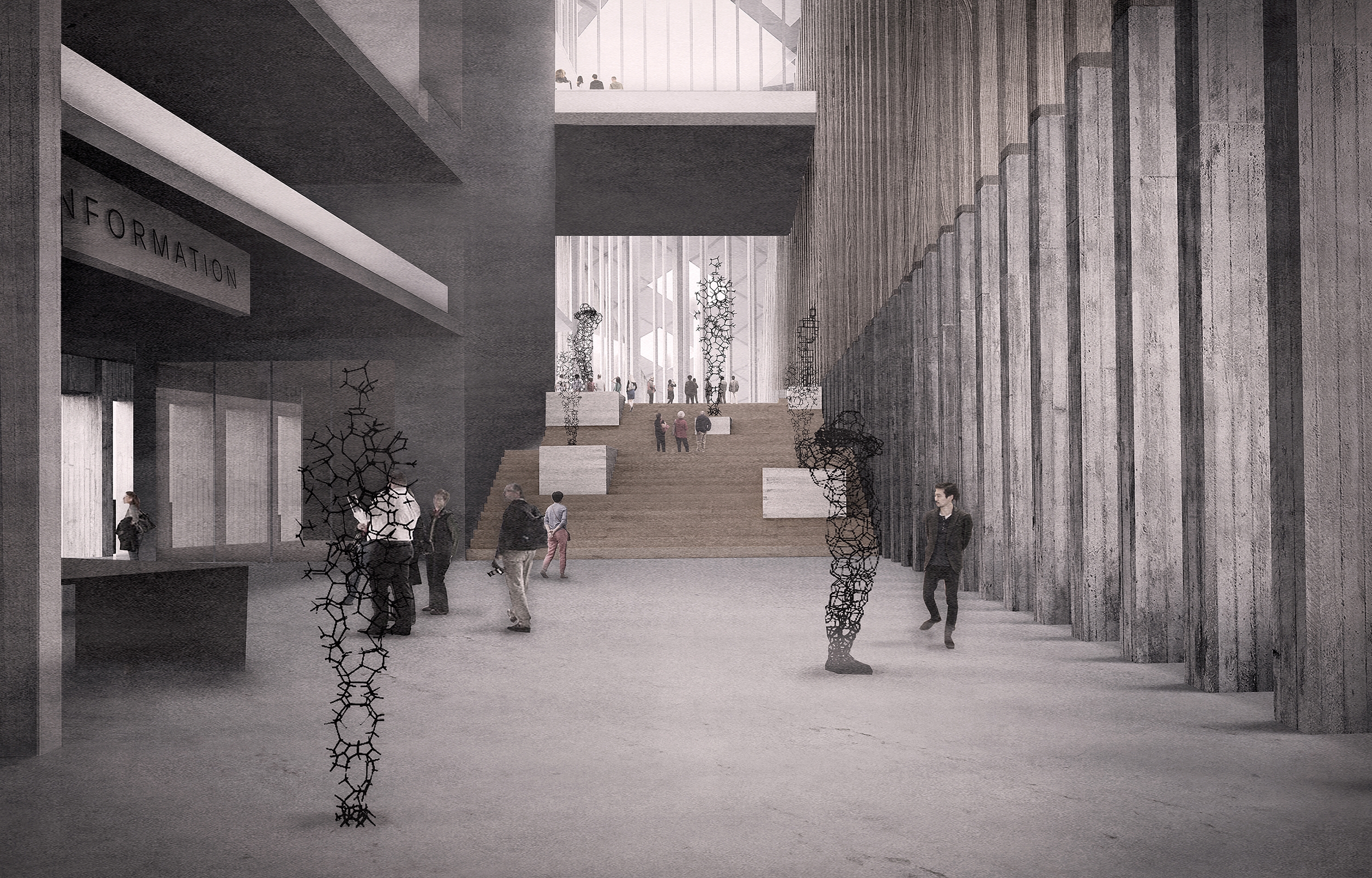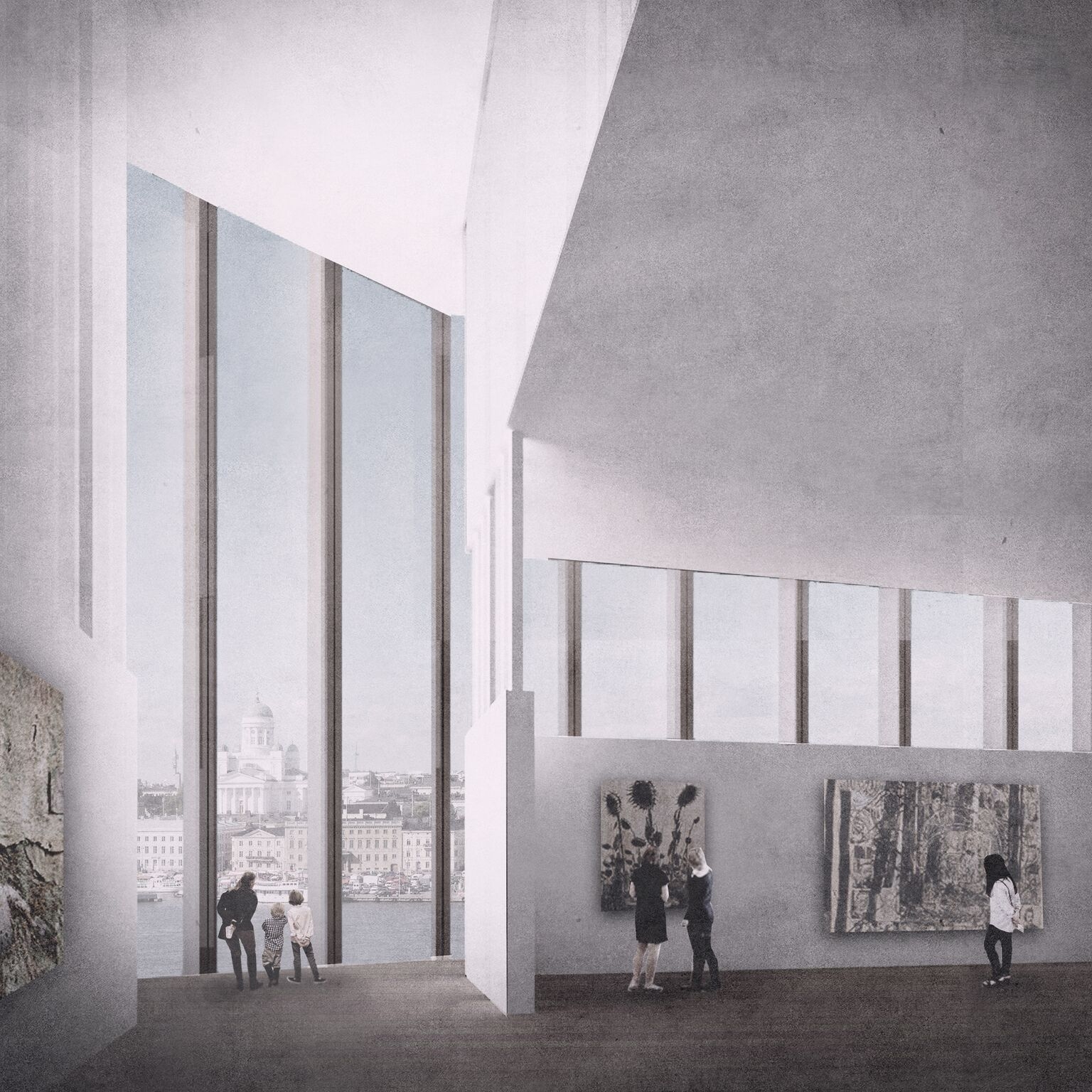 Guggenheim Helsinki

Status: Competition Entry
Location: Helsinki
Client: Guggenheim Helsinki
Team: Engineers - Ramboll
Our competition entry for the new Guggenheim Helsinki focused on breaking the strict linear nature of Helsinki's skyline with a series of new cultural spires rising out of a folded timber canopy with cut outs.
Our design acknowledged Finland's reputation as one of the world's most technologically advanced countries, but also reflected its rich written and artistic culture.
The proposals cap one of Helsinki's main streets with a jutting canopy held aloft by a forest of columns. The visitor enters the museum through a long, light filled hall that features a grand central staircase as a focal point, leading to the exhibition and gallery spaces. Throughout the proposal, controlled views of Helsinki's existing cultural spaces and institutions are celebrated and exploited.